The longer you read the Bible, the more you will like it; it will grow sweeter and sweeter; and the more you get into the spirit of it, the more you will get into the spirit of Christ. ~Romaine
I was at Shawn's office this week when Melanie called to invite me to lunch. I never miss a chance to see my "four favorites." The kids were excited, "Mawmaw, we're having smoothies." "Drink it Mawmaw, and I'll show you the magic ingredient." Ice cold blueberry and banana smoothies -- what a treat.
I certainly couldn't figure out the magic ingredient. Yogurt? Melanie knows I'm not too fond of it. No, that wasn't it. Ice cream? I
am
fond of that! No, that wasn't it either.
Finally, after they were sure I thought it was yummy, Ethan held up a plastic bag. Spinach? There wasn't any green in my smoothie, but spinach it was. And what made me laugh was that Melanie's children thought it was great -- knowing spinach was in it!
Spinach is high in vitamins, a great source of daily fiber and an antioxidant. It is heart-healthy, gastrointestinal-healthy and has anti-inflammatory properties. Spinach keeps your brain young, protects against eye diseases and is an excellent source of iron. I guess that all means spinach is good for us. Blueberries and bananas have their own healthy facts, and we'd rather settle for their sweet goodness in the fruit category and skip the spinach.
Just like in our spiritual nutrition, we'd rather eat the sweet goodness of a devotional or Christian living book. Max Lucado has a new encouraging book out -- "Max on Life," Beth Moore's "So Long, Insecurity" speaks directly to me, and Ravi Zacharias always makes me think. I recognize the helpful contributions on each inspiring page! But no matter how encouraging, convicting, challenging these books are, we must not forget the spinach of God's Word. Patrick Henry said, "The Bible is worth all other books which have ever been printed."
Read the encouraging words of the Psalms:
I lift you high in praise, my God, O my King! God is magnificent; he can never be praised enough.
There are no boundaries to his greatness...I could write a book full of the details of your greatness...God is all mercy and grace—not quick to anger, is rich in love. God is good to one and all; everything he does is suffused with grace...God always does what he says, and is gracious in everything he does...God gives a hand to those down on their luck, gives a fresh start to those ready to quit...God's there, listening for all who pray, for all who pray and mean it...My mouth is filled with God's praise. Let everything living bless him, bless his holy name from now to eternity.
Allow Scriptures about the lack of faith and ingratitude to convict:
"
Do all things without grumbling and complaining"
and
"Oh you of little faith, why do you doubt?
"
Be challenged to be content, be a blessing to others, and develop a vibrant prayer life:
"But if we have food and clothing, with these we will be content," "As we have opportunity, let us do good to everyone, and especially to those who are of the household of faith"
and
"Be careful for nothing; but in everything by prayer and supplication with thanksgiving let your request be made known unto God."
And then when your spinach has helped you "
grow in grace and knowledge of our Lord Jesus Christ,
" open the books of others. Read widely and study the disciplines; they will add brilliance to the application of the Scriptures in your daily life.
* * * * *
Healthy Smoothies
Melanie's blueberry smoothie is pictured. Today she made peach smoothies for the kids. Peaches, bananas and carrots. I'd like to take the credit for this healthy child of mine. However, I think the credit goes to Grandma Kuhn. She would have loved to see how committed Melanie is to feeding her children fun, but healthy, foods.
I do think I deserve a teeny tiny bit bit of the credit when I remember the gallons of carrot juice I made for RB's mother -- and then
drank
it to make her happy.
When there's leftover smoothie, Melanie fills up the Popsicle molds. Smoothie Popsicles! How cool is that?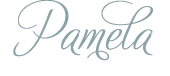 This post linked to: