I'm so good at sleeping, I can do it with my eyes closed.
The British humorist and poet, Thomas Hood, said, "O bed! O bed! delicious bed! That heaven on earth to the weary head." Sometimes that delicious bed turns to stone, causing turning and tossing, leading to tangled sheets and blankets. I've had many of these nights and I'm sure many of you relate.
The age old solution of counting sheep doesn't always work. The new, "Instead of counting sheep, talk to the Shepherd," doesn't always work, either. (Although talking to God is never wasted time.)
Here are a few ways I've found to find a peaceful night of rest.
1. Bedtime rituals: Drink a cup of tea, take a hot shower, then read a chapter in your book before turning off the light. Doing the same routine each night announces to your body, "It's time to sleep."
My favorite teas:
Tazo Well Being Rest
Celestial Seasonings Sleepytime Tea
2. Clean, tight sheets: Here's a humorous little dialogue RB and I have engaged in for many years --
Me: Do you know what I want when we get rich?
RB: A maid to change the sheets every day?
Me: You know me well.
3. Lavender: Research shows that the scent of lavender eases anxiety and insomnia. You can use a diffuser or simply put a few drops of lavender on a tissue under your pillow. I like doTerra and Young Living oils. You can add a drop or two of the oil into your rinse water to give your sheets the scent of lavender, too.
4. Activity List: An hour before bedtime, write your to-do list for the following day. You won't be kept awake thinking of the things that needs done the following day when your tasks are on paper.
5. Meditate on Scripture. Here are my favorite verses to use for meditation as you fall asleep.
Proverbs 3:34: If you lie down, you will not be afraid; when you lie down, your sleep will be sweet.
Psalm 121:3-4: He who keeps you will not slumber. Behold, he who keeps Israel will neither slumber nor sleep.
Psalm 91:1: Those who live in the shelter of the Most High will find rest in the shadow of the Almighty.

Psalm 4:8: In peace I will lie down and sleep, for you alone, O LORD, will keep me safe.
Psalm 116:7: Let my soul be at rest again, for the Lord has been good to me.
I hope these 5 steps will help you drift off to sleep, sleep deeply and awaken refreshed. We face our busy days with more energy when we have had a good night's sleep, and it's harder for the enemy of our soul to discourage us throughout the day.
Linked to: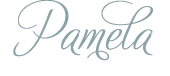 Whole Hearted Wednesday