O to be like Thee, full of compassion,
Loving, forgiving, tender and kind,
Helping the helpless, cheering the fainting,
Seeking the wand'ring sinner to find.
O to be like Thee, lowly in spirit,
Holy and harmless, patient and brave;
Meekly enduring cruel reproaches,
Willing to suffer, others to save.
O to be like Thee, Lord, I am coming,
Now to receive th' anointing divine;
All that I am and have I am bringing,
Lord, from this moment all shall be Thine.
O to be like Thee, while I am pleading,
Pour out Thy Spirit, fill with Thy love,
Make me a temple meet for Thy dwelling,
Fit me for life and Heaven above
Chorus:
Eat at the tax collector's home
Weep when my friend loses a loved one
Wash the disciples feet
Give my life in serving others
Love my enemies
Shelter -- Just like Jesus.
* * * * *
My Baby's Sleeping Bag
I made Morgan a sleeping bag while she was caring for her baby. It took about 15 minutes. Morgan loves to sleep in a sleeping bag so was happy when she found out her baby had one, too.
Morgan's Sleeping Bag for Baby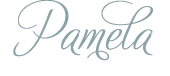 This post linked to