I prayed for this child, and the LORD has granted me what I asked of him. So now I give him to the LORD. For his whole life he will be given over to the LORD. ~The Bible
Tiny fingers, tiny toes
Checked out with delight.
Dark hair, bright blue eyes
All there, all perfect,
All celebrated.
Uniquely created by God.
Tucked in her heart
A promise of potential,
Of servanthood and joy,
To live for God by loving others...
Here, Lord, she's yours,
Through babyhood and toddler.
Here, Lord, she's yours,
Through primary school and junior high.
Here, Lord, she's yours,
Through the high school years.
Here, Lord, she's yours.
And now, at the university,
Here, Lord, she's still yours.
I've learned something this week. I've learned it was so much easier to dedicate my child to God in the baby stage than it is to keep her dedicated in the university days. When Rev. Sankey prayed, "I dedicate Emily Diane in the name of the Father, Son, and Holy Ghost," there was a quick, resounding "yes" in my heart. "Yes" to doing everything in my power to raise Emily in a godly way. To model Jesus and to show her the presence of joy in living and working for Jesus. To encourage her through praise and discipline. The yes was immediate and sure.
You see, in the early years I was in control. I guided her to the right friends, helped fill her heart with Scripture, and monitored her actions and attitudes. I partnered with God.
This week, however, I had to ask myself if I could say, Here, Lord, she's still yours. Saying goodbye was difficult this time. The last time she went to Haiti we knew some of the team. This time I don't even know the team leader (although RB does). This time she's making her decisions. It was much harder to tell God she's His.
We're in Chicago, Momma.
She's yours, Lord
We're sitting on the runway waiting for the storm to pass.
She's yours, Lord
It's hailing so they have to check the plane before we leave.
She's yours, Lord
There's a tornado watch all through Chicago.
She's yours, Lord.
We made Miami with an hour to spare.
She's yours, Lord
A long day with no contact.
She's yours, Lord
Yesterday did seem like a long day and then, just before bedtime, I found her leader's Facebook page, and there she was, my Emily with joy in her eyes, ready to sail to the island of La Gonave where the team will minister in an orphanage. Only following Jesus can give her that glow. She's yours, Lord, came a bit more quickly.
This morning, an email message ended with "His!" And she is His. I've spent her lifetime giving her to God time after time. That doesn't mean I won't miss her throughout the next ten days. I can assure you those "missies" will be nipping at my heels each step I take. But I can also say with confidence, whether home or across the sea -- Here, Lord, she's yours.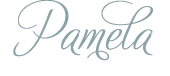 Linked to: