Wear the old hat and buy a new book. ~Austin Phelps
Books. I love them. If you've been reading my blog for long you already know that fact about me. What many of you don't know -- and I suspect many of you will be shocked is that I own a Kindle. I know it -- hard to believe, huh?
My shoulders are happy. I've carried more books that I want to admit, often maxing out three library cards per trip. And, I cannot take just one book with me, even if I'm only leaving for the day. How can I possibly choose what I will want to read two hours down the road? So, I may have a biography, a couple self-helps, a Christian-living and a fiction all jammed into my purse. Once I was at a volleyball tournament with my purse of books and a friendly gentleman came by and wanted to know what I was reading. He glanced over, looked in my purse and said, "You have a whole library with you." (Another supportive friend from our school, Scott, observed the scenario -- and is probably laughing out loud while reading this.)
Back to the Kindle, I can carry 350 books in a sweet package of 8.5 ounces. I've been known to try turning the pages of my Kindle – imagine that! It is hard, though, to keep from buying books. Purchasing an e-book isn't quite like choosing one for the cover, the deckle cut pages, or for decorative purposes. But, since I still think a book is the best gift ever, I continue to get joy out of wandering through the bookstore. And I can get away with buying books -- all I just have to say is, "It's a gift."
A sweet friend, Susan, gave me a special book for my birthday. It's the perfect book for those who blog. I'm loving it. 50+ Favorite Bloggers, 50+ Favorite Recipes. I promise you won't be sorry if you order it. Part of its "specialness" is the fact that 100% of the proceeds go to the American Red Cross.
Books are a gift. And while reading God's Word should be the first read of the day, God has helped writers to craft books filled with words to inspire, teach and guide us in our Christian walk. We use our creativity with books on crafting,
our culinary skills
on cookbooks to shelter our family and others, and our "reading voice" on children's books to teach our children about life and God. We shelter hurting friends with books of hope and ways to cope with pain. Ask God to guide your printed page choice for those you want to bless.
Here are a few of my favorites coupled with an idea for gift giving.
For the child in your life:
Emilie Buchwald said, "Children are made readers on the laps of their parents." I still love picture books. This one will be released on the 30th of this month: The Barber Who Wanted to Pray. I've read many of Sprouls books and I can't wait to get my hands on this one, too.
This imaginative tale from R. C. Sproul, based on a true story, begins one evening with Mr. McFarland leading family devotions. When his daughter asks him how she should pray, Mr. McFarland shares a 500-year-old story about a barber and his famous customer.
Gift idea: Pair with Toy Shave Kit or a can of mild foam shaving cream for finger painting.
To Celebrate the Season:
A Pumpkin Prayer by Amy Parker
Colorful pumpkins, crunching leaves, crisp breezes-celebrate the abundance of the harvest season through charming illustrations and sweet rhymes that are perfect for young hearts.
Pair with pumpkin seeds.
Season of Thanksgiving: A Twenty-Five Day Celebration of Gratitude by Jeffrey C. Lilienthal
Season of Thanksgiving is a 25-day interactive devotional book for families, couples, or singles with or without children. Each day contains a scripture reference, devotional vignette, discussion questions, optional children's activity, prayer, and action step. Season of Thanksgiving is designed to help individuals cultivate an attitude and lifestyle of thankfulness while deepening relationships with those both inside and outside the family.
Pair with a blooming mum or leaf cookie cutter set
For the Craft-loving Friend
Embroidery with Ann Estelle & Friends by Mary Engelbreit
Use easy embroidery stitches on tea towels, a basket liner, and a baby blanket. Give extra depth to some of the designs--such as the tote bags and framed pieces--by adding appliques or colored markers. You'll also find instructions to sew two aprons and a curtain.
Gift Idea: Pair with a handful of embroidery thread and a pack of embroidery needles.
For a Hurting Friend
One Year Book of Hope by Nancy Guthrie
Critically acclaimed author Nancy Guthrie offers insightful daily reflections based on the Word of God to comfort, encourage, and uplift those who are feeling the aches of life—whether it's because of everyday disappointments or deep losses. Through a year's worth of thoughtful entries, the reader will learn how much God longs to lift us up, carry us through in times of difficulty and uncertainty, and give us true, lasting joy.
Gift Idea: Pair with Willow Tree -- Hope Figurine
For a Baker Friend
Cookies for Cancer by Gretchen Holt Witt
With experience, passion, heart, and great stories from bake sale hosts, this cookbook was created to inspire more bake sales as well as directly benefit this amazing charity. 100% of the author's proceeds and royalties will be donated to Cookies for Kids' Cancer for pediatric cancer research. The recipes include easy-to-prepare treats for cookies, brownies, bars, cupcakes, quick breads, and more. In addition, there are tips on starting your own bake sale and inspirational quotes and stories throughout the book.
Gift Idea: Pair with a bag of chocolate chips, dried cranberries or other ingredient needed for one of the recipes. Or, pair with a bright spatula or measuring spoons.
For Parents
The Hour the Matters Most: The Surprising Power of the Family Meal by Les and Leslie Parrott
An inspiring, practical book packed with everything you need to help you make the most of the dinnertime hour, The Hour That Matters Most includes


never-before-published recipes
expert cooking tips and ideas
color photos of family-favorite meals
dozens of conversation starters to get your kids talking around the table
Gift Idea: Pair with a spaghetti server or flower sack tea towel set
For a Friend Suffering with Chronic Pain
Coping with Chronic Illness by H. Norman Wright
Readers will benefit from realizing they are not alone even if others don't understand what they are experiencing. They will also find
helpful ideas for managing relationships with their doctors and their families
insight into God's perspective and caring for those who suffer
practical ways to manage the stress, fear, and depression that often comes with chronic illness.
Gift Idea: Pair with a collapsible cup, pill box or make a rice bag.



Craft for a Book Loving Friend




How many times are you reading and want to jot down a quote? It happens to me. My sister shared this craft with me. It's quick and easy.

1. Cut a piece of scrapbook paper the size of the frame.
2. Print a quote of your choice.
3. Glue the quote to the paper and slide in the frame.
4.Tie ribbon around the top.
5. Unscrew the top of the pen and slide a piece of paper inside.
6. Cut a velcro circle in half. Glue 1/2 on pen cap and 1/2 on frame.
7. Glue sticky notes to outside of frame.
Pair with 25 Books Every Christian Should Read: A Guide to the Essential Spiritual Classics by Renovare
There are books that should be shaping the church, our faith, and our engagement in the world. From timeless classics like The Imitation of Christ to unexpected selections like Fyodor Dostoevsky's The Brothers Karamazov and the poetry of Gerard Manley Hopkins, 25 Books Every Christian Should Read provides historical background for each work and explains its importance for modern Christians, while including selected readings from every book to get you started.


Linked to: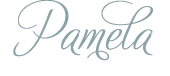 Soli Deo Gloria