To us, family means putting your arms around each other and being there.
~Barbara Bush
I am curious. Am I the only one who finds it cruel that the word "hippopotomonstrosesquippedaliophobia" is defined as "the fear of long words"? I trust you don't suffer from "Xanthophobia:" The fear of the color yellow or the word yellow. At times I fear that I have acquired "Atychiphobia" (The fear of failure). "Can you really have a fear of a fear?" you may ask. Apparently so. Phobophobia. Thinking about this fear of failure brings me to the final phobia of my word study: Scholionophobia. As I near a new chapter in my life, my fear of school intensifies with each day. September 6th I began my four year journey at Indiana Wesleyan University.
The weekend before my first day my precious church family held a party in my honor. Two special ladies decorated our educational facility in all things "IWU" and planned some of my favorite foods. I was overwhelmed with gratitude of the gift cards, personalized notebooks, coffee, mugs, book bags, money, and a very helpful-and-hilarious-mock "first-aid kit," etc. -- all to help make my new experiences a smoother ride.
I don't know if these wonderful people realize how much they sheltered me beyond their gifts, words of advice—both silly and wise, and pitch in dinner. For 10 years they have been preparing me for this time in my life. Day after day they lived their lives as Christ-like examples for me to follow and learn from. They have helped me grow in my relationship with my Heavenly Father by sheltering me with the love and guidance He illustrates to us. My prayer is that God will bless them for all the time invested in my life. Prayers were offered, smiles and hugs were shared at just the times I needed them most, and encouraging words were always ready to be whispered to me in hours of worry or discouragement. When I consider all they have done for me, I am reminded of the lyrics: "Thank you for giving to the Lord; I am a life that was changed. Thank you for giving to the Lord; I am so glad you gave."
* * * * *
College First Aid


WD40:
To Loosen Brain Freeze
Chocolate:
For extra dose of Vitamin C (chocolate)
Rope:
For the times you need to tie a know at the end of a rope and HOLD ON!
Odor Stopping Insoles:
For those classes that really stink
Balloons:
For all the "hot air" blown around by those "windy" profs
Laffy Taffy:
For when you just can't find anything to laugh about
Nuts and Bolts:
When you feel like you're going Nuts and all you want to do is BOLT!
Large Clothespin:
When you feel like your profs have hung you out to dry
Travel Toothbrush:
When you are just scrapin' by, by the skin of your teeth
Fancy Toothpicks:
Eyelid props for the "classy" Co-Ed
Acrylic Nails:
For when you've worked your fingers to the bone
Sticky Tak:
For the times you feel as if you're falling apart
Sandpaper:
For when the goin' gets rough
Chill Tic Tacs:
For when you need a breath of fresh air
Symphony Candy Bar:
For when the iPod battery runs low
Ear Plugs:
To filter "Dad-talk" on the 45 minute commute.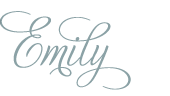 Linked to: