When you cannot rejoice in feelings,
circumstances or condition,
rejoice in the Lord.
A white flash from the sky, a deafening clap then a roll of thunder. Storms. When I'm safe on the inside with a good book in my hand and a tall glass of iced tea beside me, I love them. But what happens when the storms come to one's heart? The white flash of physical pain, the loud clap of a failed marriage or the rumbling roll of financial problems. How do we face these storms?

Prepare: Storms come to us all -- someone we love dies, physical suffering weakens us, jobs are lost, close friends betray us, investments fail. We can prepare for such formidable storms by memorizing the promises of God.
I will never fail you, I will never abandon you. Hebrews 13:5
So after you have suffered a little while, he will restore, support, and strengthen you, and he will place you on a firm foundation. 1 Peter 5:10
The righteous person faces many troubles, but the Lord comes to the rescue each time. Psalms 34:19
Pray: When the storm clouds gather, we need to enter the Throne Room of our Heavenly Father through Jesus. We come to God because 1) He's promised to be with us. and 2) By coming to Him we demonstrate faith in His promise. Our faith pleases God.
Praise: Even in the storm we can praise. Praise isn't limited to being on top of the world. When we praise, we concentrate on God, and our heart reflects the power of His love. Reflect on God's character, and begin to praise Him for His attributes. "I praise you for your omnipotence; I praise you for your faithfulness and for your justice..." It's futile to praise Him for his attributes and blame Him for our storms at the same time.
Pay it forward: God comforts us and wants us to use our experience to comfort and shelter others.
All praise to God, the Father of our Lord Jesus Christ. God is our merciful Father and the source of all comfort. He comforts us in all our troubles so that we can comfort others. When they are troubled, we will be able to give them the same comfort God has given us. 2 Corinthians 1:3-4
For the last several days a friend and colleague of RB's has been going through a storm. His son, a brittle diabetic (since age 5) and a freshman in college, is in the hospital with a liver three times what it should be and also an enlarged bladder. Quinton needs prayer and I'm asking for those who read this -- those who have been comforted by God, our Father -- to pray the doctor will find the cause quickly.

Whether we are in the storm or the storm is advancing on our friends, we can praise. These words below were written by Mark Hall of Casting Crowns. In the storms of my life and through the ones in my friends, I will praise Him in the storm.
I

was sure by now
That You would have reached down
And wiped our tears away, stepped in and saved the day;
But once again, I say, Amen -- and it's still raining…
As the thunder rolls,
I barely hear Your whisper through the rain, "I'm with you."
And as Your mercy falls I raise my hands
And praise the God who gives and takes away.
And I'll praise You in this storm, and I will lift my hands;
For You are who You are, no matter where I am.
And every tear I've cried You hold in Your hand.
You never left my side, and though my heart is torn,
I will praise You in this storm.
~Mark Hall


Update: Good news! Quinton is on rebound and is expected to do progressively better as he adjusts to several new meds.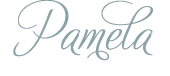 Linked to: