Thursday, February 3, 2011
C
And still I'm not completely happy with my skating. I always feel I can do more and climb higher. ~Oksana Baiul
Oksana Baiul is a skater. She has a fascinating life story: parents divorced when she was two, raised by her mother who died of cancer when she was thirteen, leaving her without any living relatives. Skaters work hard and Oksana certainly pushed herself in her career. In 1993 at the age of fifteen she was World figure skating champion, and in 1994 won the gold metal at the Winter Olympics. And still she said, "I'm not completely happy with my skating. I always feel I can do more and climb higher.
I feel that way about my walk with God. I'm not completely happy with it. I always feel I can do more and climb higher. It's just that life happens. There's cleaning and laundry to do. Special friends fall and break bones. Babies are born. I get to the end of my days and wonder if I could do more for God, to climb higher in my spiritual life.
And that is important. Paul, in his letter to the Colossians told us,
Whatever you do, whether in word or deed, do it all in the name of Jesus
. This means to perform our everyday duties like Jesus would. People will be watching how we respond to both the good and frustrating things that comprise our days. Even then, people can misinterpret our actions. Aren't you glad those around us aren't the judge of our spiritual life?
Who is? Our Lord Jesus Christ. He takes note of each breath, each thought and each action. He knows if we are living in His character, in His name. I find if I whisper those words of Paul when I'm faced with disappointment, heartache or frustration, then my heart processes what my mind cannot, and my response is loving, sympathetic and kind. When I am faced with blessings from the Lord, then, too, my response will be as Christ's.
It seems easier to respond to negative times in our life more appropriately because we turn to God. When blessings come, it's easy to feel pride, because somehow we think, Look what I did. I deserve it. Dewy Browning said, Remember when they make the ice, they make it slippery side up. The same can be said about God's blessings...they are slippery side up. Overconfidence can cause us to fall much more quickly than disaster.
Actually, in thinking about it, it's often the blessings others receive from God that trip us up. Why is it so hard to
rejoice with those who rejoice,
or as the Bible in Basic English says
,
Take part in the joy of those who are glad?
Why is that so hard? Why does jealousy bubble in our heart when our friends are rejoicing?
Proverbs 14:30 tells us that
envy rots the bones
. Here's another bit of wisdom by Solomon:
Anger is cruel and fury overwhelming, but who can stand before jealousy?
(Proverbs 27:4) Would you have thought jealousy is worse than anger?
Jealousy made Cain kill his brother.
Jealousy made Joseph's brothers sell him to Egyptian merchants.
Jealousy in King Ahab caused Jezebel to kill a neighbor.
Jealousy in King Saul made him hate David.
And what about when Miriam was jealous of Moses. She griped to Aaron until he became jealous, too. Do you remember her punishment? Leprosy. One week away from the camp, alone with her sin.
Oh, yes, not only does it eat us up, it comes with a price -- murder, kidnapping, hatred. One way to climb higher with God is to take care of the jealousy issue. When God puts His finger on an area of my life, I begin to memorize what He says about it. Thus, in hiding the Word of God in my life, I find it easier to seek forgiveness. And, when I ask God for forgiveness, He always grants it -- immediately.
While we can enjoy a greater level of satisfaction with spiritual growth, we should continue to climb higher. But remember,
Whatever you do, whether in word or deed, do it all in the name of Jesus
. Then we can celebrate what God
is
doing in our lives and sing,
All for Jesus, all for Jesus!
All my being's ransomed powers:
All my thoughts and words and doings,
All my days and all my hours
.
* * * * *
You've probably guessed which book I am suggesting today. It was one of my favorites as a child.
Hans Brinker and the Silver Skates
by
Mary Mapes Dodge
1924
There are reproductions galore of this title, but since I found this old one on Amazon I had to share it with you. It's $29.99 if you are interested. You can buy a newer copy for about $3.00. There's a Kindle download of this book available, too.
And what would a skating party be without hot chocolate? It would be the finishing touch on a few stolen hours reading the book, too.
Fill a jar with the Hot Chocolate Mix. Attach a tag saying, "Add 1/3 cup mix with 1 cup boiling water." Tie the tag to the jar with ribbon.
You could also tie a box of instant cocoa to the book with a tea dyed ribbon.
Hot Chocolate Mix
3 cups powdered milk
1 lg. package chocolate pudding (cook and serve)
1/2 cup Nesquick
1/2 cup powdered coffee creamer
1/3 cup powdered sugar
1/4 cup cocoa
1 cup = 1/3 cup mix plus one cup boiling water
For my more serious readers, I suggest another old book, written by E [Elizabeth] Prentiss,
Stepping Heavenward.
A used copy is $12.00 and Amazon also has some collectibles. It's the diary of a young girls starting at age 16 and continuing through her married life. One of the reviewers on Amazon said, "The best catalyst for spiritual growth I know."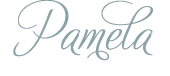 Tuesday, February 1, 2011
Faith is the bird that sings when the dawn is still dark. ~Tagore
I just finished reading Barbara Peretti's
Seasons of My Hear
t. The book has a feel of a gift book -- beautiful with the soft watercolor paintings of Carrie Parks. (Carrie has several
books on drawing
if you have a budding Picasso or want to improve your own artistic ability.) Barbara's book is a captivating love story, a journey to Frank's book publication, but most of all, a testimony of God's care. I loved reading the excerpts of both Peretti's journals.
I was privileged to hear Frank speak at Indiana Wesleyan University on his book
The Wounded Spirit
. It's a book every teacher and parent should read. Then, when I was at the Christian Book Seller's Convention in Orlando, I was privileged to meet Frank Peretti. He's just a down-to-earth guy who seemed to be as interested in me and my writings as I was in what he was doing. (On a side note, for those who read
Nightmare Academy
-- book 2 of the Veritas Project series, Thomas Nelson reproduced the academy in the convention center.)
I was especially delighted to come to the chapter, The Shelter of God's Care. (That word "shelter" jumps out at me wherever I read it.) God is the only perfect example of sheltering care. As we strive to emulate Him, we know we are still human and our efforts cannot be called perfect. In sheltering us, God tells us not to be concerned about food and clothes. He shelters the birds and He will shelter us.
Don't worry about your life and what you will eat or drink. And don't worry about your body and what you will wear. Isn't there more to life than eating? Aren't there more important things for the body than clothes? Look at the birds of the air. They don't plant or gather crops. They don't put away crops in storerooms. But your Father who is in heaven feeds them. Aren't you worth much more than they are?
Our part is to have faith that God will shelter us. Barbara put it this way, "Ours was the enduring fruit of trust in a Savior who was faithfully and tenderly overseeing every detail of our life." I don't know what that means to you, but to me it is freeing. I don't have to manipulate life's happenings, I just need to rely on God to shelter me.
In Psalm 57:1 David cries out,
Have mercy on me, my God, have mercy on me, for in you I take refuge. I will take refuge in the shadow of your wings until the disaster has passed.
I find great comfort in the fact that I have Someone to care, to shelter me, Someone I can count on to be my refuge -- my sanctuary. Like Barbara, I want to be quick to have faith. I think faith brings us to God first when we have a need, not last in desperation. God is our safe haven, the One in whose arms we hide, knowing that in and through Him we are sheltered.
* * * * *

Freehand Embroidered Birds
The first time I checked wool felt wasn't available locally. So, when I went to buy felt, I was delighted that JoAnn's now carries several colors of wool. I'm sure acrylic would work, but if you've ever used wool you know what a difference it makes. All you need is a small amount. I got a yard just because I want to use it on another project (and I used my 40% off coupon!).
You also need embroidery floss and some beads. I would suggest using smaller beads. I wasn't happy with my larger ones. Then just trace your pattern and get to work (I found a bird template at
Inspired and Unscripted
that would work nicely).
I just embroidered mine freehand. If you need stitch instructions or ideas check
here
. Stuff your little bird and you are finished. I stuffed mine with tiny scraps of felt.
This is an inexpensive project, probably costing $1.00 or less. I want to check out stuffing some with lavender next. Since the project is inexpensive, it would be a good idea to purchase Barbara Peretti's book to gift with it. The great news is that you can purchase one for $2.27 at
Amazon Marketplace
and a used one for a penny. Print out
Faith is the bird that sings when the dawn is still dark. ~Tagore on a tag and tie it to your package.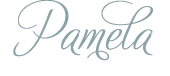 Linked to: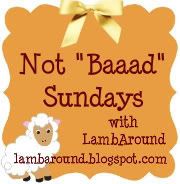 Emily chose our winner with Custom Random Number Generator.
Check out her blog when you have a minute.
Sherry and her husband are empty-nesters.
She loves her grandchildren as evidenced by her blog title.
She celebrated the Advent season with her grandblessings by using the Jesse tree.
Sherry also hosted a cookie exchange in her home this Christmas and over 50 people came.
Best of all, she has a heart for God and His people.
Leave her a comment or friend her while you are visiting.