A strong woman has faith that she is strong enough for the journey...but a woman of strength has faith that it is in the journey that she will become strong. ~unknown
Marsha and Emily in Sunny California
I was fifteen and I.didn't.like.her. -- The first meeting occasion was RB's high school graduation and every time she jerked me one way to take a picture, inside I was jerking the other. It's funny now, looking back, because this lady is one of my best friends.
Marsha, her birth name -- Meena, her chosen name when she married in India, is ten years older than her baby brother, RB. It's hard to describe her except to say there is substance in her heart. She's taken life and allowed it to make her strong.
In Marsha's strength she imparts strength to me. Twice in my life, when I was at the end of myself, I called for help. Both times she dropped everything and came (from Chicago to Southern Indiana), bringing strength, a plan of action, and love.
When I think of a sheltering tree, I think of Marsha. She gathers people under her branches and cares for them. Some people have pulled the leaves right off the branches, throwing her goodness in a mulcher, then coming back for another load of selfless goodness. Others, like me, have just spread a blanket and stayed.
Her home was Chicago for forty years -- it was there she owned and directed a Montessori school, there where she raised Adesh, Jesal, and Samiksha. These days you'll find Marsha soaking up sun in Southern California, finding new friends to shelter, singing in Shadow Mountain Church (Dr. David Jeremiah, pastor) choir and flying back to Chicago to love on her grandbabies. Together times are fewer, but her spirit is always here. Here in my heart, where my blanket is spread.
Happy Mother's Day, Marsha!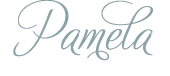 Linked to: