If you're sincere, praise is effective. If you're insincere, it's manipulative. ~Zig Ziglar

There are many differences of opinions concerning praise. Some say it makes a person weak and dependent on praise to do a job well. Others, like the Irish proverb tells us, believe praise causes us to blossom.
Wendell Philips believed, that while many people know how to flatter, few know how to praise. Flattery is lavish insincere praise, sometimes given to further our own self. Praise is the act of expressing approval.
My children were raised with a healthy dose of praise. I remember once after one of Melanie's piano recitals, I praised her for playing so well. She told me she had missed a note. When I asked her how many notes she had played right, the friend standing near us said, "I never heard about the ones I played right, just the ones I missed."
I, too, was raised with the encouragement of praise. Tom's Pizza was the ultimate praise from my daddy after a concert or program. I don't think we ever outgrow our need for parental praise. My mother still mentions each blog post I write and project I complete. Many years have passed since those Tom's Pizza praises, yet still I need to hear their genuine praise.
Taking the Great-Grands to Tom's Pizza
C S Lewis said, I
had not noticed how the humblest, and at the same time most balanced and capacious, minds, praised most, while the cranks, misfits and malcontents praised least.
Some Christians seem to be uncomfortable around the word praise, as if praise would encourage pride. They use the word affirm, assuming the more dignified word would be more accepting.
God gave us warnings against undeserving praise, but even Jesus was quick to praise when it was deserving. When Jesus, through John, was telling the Ephesians, He was saddened knowing they had left their first love. He was quick to give them praise for what they had done right.
I see what you've done, your hard, hard work, your refusal to quit. I know you can't stomach evil, that you weed out apostolic pretenders. I know your persistence, your courage in my cause, that you never wear out. (Revelation
2:2).
All throughout the Bible praise is recorded. Paul praised Phoebe for being a helper, Boaz praised Ruth for her courage, and Achish praised David and called him an angel.
As we praise each other, those thoughts of honor and blessing will naturally spill over into praises to God. The Message translates the familiar verse of the Psalmist, I bless God every chance I get. My lungs expand with His praise (Psalm 34:1).
Praising God isn't just about recounting a blessing in church. Our medium for praising Him may be different from Bible days, but it's the 2012 way. It's a Facebook status, reading praise for protection. It's an e-mail rejoicing in a physical touch. It's a twitter praise for God's help (in 140 characters). Times have changed, but the command to praise is still the same. Let every living, breathing creature praise the Lord (Psalm 150:6).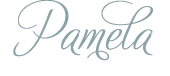 Linked to: