For
everything
there is a season,
a time for every activity under heaven.

Instruments of time have filled a part of my heart for as long as I can remember. They were mixed in with Friday night town trips as much as my daddy's bag of bridge mix and the aroma of the city library. It was walking into the jewelry store and seeing my watch maker Papa Gromley, magnifying glass attached to his eye glasses, bent over a watch, working on the intricate pieces -- restoring time. Papa and Grammy's home held the cuckoos and chimes of the many clocks he was working on, as well as bottom desk drawer full of rejected clocks for me to play with.


Time was the chime clock my mother bought at Aleene Rank's estate sale, in its place on top of the china closet. The porcelain statue of an aging woman beside it, green ivy intertwining them both.

Time that marked my love and engagement to RB, the metal bows we duplicated on our wedding cake. Forty-one years with its hour hand circling the face twice a day – marking births and subsequent birthdays, graduations, weddings, deaths, and the daily-ness of our lives.
Time that brought a smile to my daughters' faces when they found wrist watches in Christmas stockings and Easter Baskets. Mickey Mouse hands keeping time and watch bands to match each outfit. Watches that marked their engagements, the circling beginning for them.

And time continued with the beautiful Windsor clock gifted to my father. Mother's gift of trusting God to give Daddy more time when a medical diagnosis threatened to shorten his life. It's still chiming along with divine healing and the steady beating of his heart.

God inspired Solomon's thoughts on time – reminding us there is time for the activities that fill our days. Writing, loving, eating and conversation. Cleaning, reading, laundry and playing. Time for husband, children, grandchildren and friends.
This year I'll use my time not only for what I want to accomplish, but also to find time for playing – something that's hard for me to do. I'll use time to connect with friends and spend time digging deeper into God's Word. I'll take time to bend the knees of my heart to talk with God. I'll schedule more time to show love to RB and our family. I'll invest time to be kinder, show more gratitude, and reach out to more people. God gave me this word as a reminder to live this year "in the moment" – to focus -- instead of multitasking to get more accomplished.

The time of 2016 flew, and I refuse to let Satan steal a single one of my 525, 600 moments in 2017.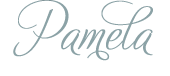 Linked to: