Let no one ever come to you without leaving better and happier. Be the living expression of God's kindness: kindness in your face, kindness in your eyes, kindness in your smile. ~M
other Teresa
November 7-13 is World Kindness Week. One of character traits I was most passionate about teaching my girls was kindness. When I see young children acting in an unkind manner it makes me sad--unkind children grow up to be unkind adults.
With all the news stories of bullying we've heard the past few weeks, it would seem like kindness isn't being taught or modeled as much as it should be. A 2009 survey reported that a child is bullied every seven minutes. And in 85% of those bullied, no one intervenes.
The best way to teach kindness is to model it. With small children it's also good to find ways to reward their kind behaviour. I recently came across this delightful book by Carold McCloud. Fill a Bucket: A daily dose to happiness for a young child. The bucket filling is a metaphor for kind behavior--both given and received. Be prepared to hear "The Bucket Song" over and over! Why not purchase one for a friend's child? Many times purchasing extras are last in line for parents raising a family. When I give a child a gift it frequently involves a book.
Fill a Bucket
is for ages 4-8, although I feel a younger child would enjoy it, too. The author has written another title,
Have You Filled a Bucket Today?,
for older children. These book are $9.99, (paperback $8.99) which seemed a bit high to me. But I can rationalize my way all around book purchases. So think of it as a learning tool, or that it's fostering a love of books. I'm gifting mine to my grandchildren, and that's the best rationalization there is!
Gift the book with a small bucket--(Target Hot Spot sometimes carries these). I couldn't find the pail-type buckets I wanted (and I needed three) but found some with three sizes packaged together (3.99 minus the 40% off coupon). the wired stars were on sale for fifty cents--so the gift was less than $15.00. If you pay postage it will add approximately $4.00 to your cost
Cut out hearts and stars of every color. On the tag write these instructions. When you are kind to someone, write their name on a star--because you're a star. When someone is kind to you, write their name on a heart-- kindness makes your heart smile. I added a name/Scripture verse tag, too.
In searching to find you a better price for the book, I found
Bucket Fillers 101
. Check out the journal for older children. And
half.com
has the hardback for 5.23/paperback $4.83. That makes it more affordable especially if you have to pay postage. I also found this
Scholastic
site and
Ms Jones Jungle
for teachers.
A book all parents and teachers should read is Frank Peretti's "The Wounded Spirit." It will help you to be more aware of the symptoms of the bullying and unkind actions of school age children. I heard Peretti speak on this topic and what he endured at school was only tolerable because of loving parents and the unconditional love of our Heavenly Father. Not all children have this strong support system. If you purchase the book through Amazon, a used copy is 1cent, new is $2.48. You can download one to your Kindle for $7.99.
Let's train the next generation to be kind. Being proactive now will prevent wounded spirits later. Begin teaching your children the joy of kindness, and if that doesn't work you can always go with the Willie Davis way--"If you
step on people in this life, you're going to come back as a cockroach."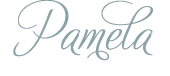 This post is linked to
Scrappy Gifts
scrapbook party.