The girls and I have a $20.00 Amazon gift card just waiting for one of you to win it. If you know me, you know I'd like to mail one out to all our followers. Since I don't have an extra $4,000.00, I am adding two Christmas books to the givaway, too. So three of you will be winners.
First name
Second Name
Third Name
Become a follower (
and leave me a comment to let me know)
to have a chance to win. If you are already a follower just tell me so. To earn another chance, tell me your favorite Christmas book
(in a separate comment
)
.
I'll announce the winners next Tuesday.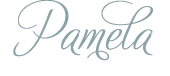 This post is linked to