The first thing I did this morning was iron RB's shirts. I'll be in Pennsylvania with my parents and then enjoy a mini vacation with my sister. I want to do everything possible to ensure the household runs smoothly while I am away. Thus the shirt ironing. (RB's version: "Want to make sure everything's ironed out before my departure!")
I've had many people tell me if you take shirts out of the dryer right away you don't have to iron them. I've even been given the brand of shirts that never need ironing. However I have yet to see a shirt to come out of the dryer with a crisp crease down the sleeve or with starched collars. And my man sure does love his stiffly starched shirts.
For some reason, looking at the row of shirts I ironed reminded me of having a stiff upper lip. Fortitude in the face of adversity. Those of you who love the English humorist, P. G. Wodehouse, will recall reading "Keep a Stiff Upper Lip, Jeeves."
"I accepted the situation...though stunned I kept..."
"A stiff upper lip?"
The Apostle Paul put it this way, "Be strong in the Lord and in his mighty power" (Ephesians 6:10). There are days when my patience is tried. When the knot I tied at the end of the rope is unraveling. In the middle of rope issues, I can be assured the Lord I serve will hand me another rope.
I didn't realize how many times God promises strength in His Word. Here are a few:
The Lord is good, a strong hold in the day of trouble; and He knoweth them that trust in Him. (Nahum 1:7)
Fear thou not; for I am with you: be not dismayed; for I am thy God: I will strengthen you; yes, I will uphold you with the right hand of my righteousness. (Isaiah 41:10)

That He would grant you, according to the riches of His glory, to be strengthened with might by His Spirit in the inner man. (Ephesians 3:16-21)
In the day when I cried you answered me, and strengthened me with strength in my soul. (Psalm 138:3)
I will go in the strength of the Lord God. (Psalm 46:1-3)
God is our refuge and strength. (Psalm 71:16)

He shall strengthen thine heart. (Psalm 27:14)
My heart spilled over while reading these Scriptures. Telling myself to have a stiff upper lip took on new meaning. Finding fortitude in adversity isn't a deep hole without light. I don't have to face my trials alone, because God has promised strength -- not only promised it, but He is our strength.
The secret is in the verse from Nahum: ....knows them that trust in him. Starched Stiff. Just like RB's shirts. When I trust, God adds the starch.
Linked to: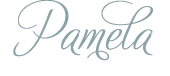 Soli Deo Gloria