A daughter may outgrow your lap, but she never outgrows your heart. ~Unknown
January 8th is a special day for RB and me. It was the day a big 8-pound, dark-haired baby girl stole our hearts. So perfect, so loved -- not only by us, but by her 9-year-old big sister. And now 19 years later, she's perfect to us and still so loved.
Like Hannah, we presented our Emily at the temple, offering her to God. And in the dedicating my heart sang with Samuel's mother, "
My heart rejoices in the Lord.
" I'm still singing. I don't know all God is planning for Emily's life, but she's in the care of our Heavenly Father and that's the best place I can leave her.
There she is, Miss Emily...
There she is, Christ's delight...
She walks with determination to live, not for self, but with joy for her Heavenly Father,
Choosing each day to walk in obedience.

There she is, Miss Emily...
There she is, Christ's delight...
She glows, not only in physical beauty, but from within by the Light of the World,
Until Christ, not Emily, is praised
There she is, Miss Emily...
There she is, Christ's delight...
She steps into her 19th year full of anticipation, full of the God she loves,
Preparing, yet waiting, secure in God's plan.
* * * * *
Birthday Twins
Scroll down to hear Ethan play the piano
My oldest daughter, Melanie, also birthed a child on January 8th. Emily thinks Ethan was the best birthday present ever! Melanie has begun creating books for each of her children, recording special activities, cute things they say and achievements. I wish I would have started that with my daughters. Here are a few things I would have written in Emily's book.
1. Daddy was playing the organ for a funeral while I sat in Grandma Sankey's office at the hospital, waiting to check in. Grandpa Sankey finally insisted that he finish the postlude quickly -- and head to the hospital.
2. I found you having your devotions just like Melanie -- only your Bible was upside down.
3. We lost you once. Daddy walked to church first to play the organ. I went a bit later, thinking you had gone with him. After a church-wide/parsonage-wide/school-wide search, we found you -- curled up in Melanie's bed fast asleep.
4. When Daddy called Grandpa for his birthday, he had a big surprise to tell him -- a new baby was on the way. Grandpa Kuhn said, "I knew it -- I've been praying about that."
5. You would never play the "I love you best" game. You'd say you loved Daddy-o, Momma and Sissy the best. When Grandma and Granddad Cessna were visiting you always included them, too.
6. You and Grandma Kuhn had a special bond. You were born right after Grandpa Kuhn died and you were a comfort to her.
7. You always loved to shelter. Sweet notes and verbal encouragement were your trademark.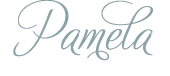 Linked to: