God gives us grace – and when that overflows from our lives, it comes out as thanksgiving and gratitude. ~unknown
One day a week finds me at my son-in-law's office
paying bills, printing checks, entering receipts--all the things necessary to a business. It's also the day there's a picnic at Mawmaw's desk. I try to make sure we have a mixture of healthy and fun (a.k.a. not-so-healthy).
School will be starting soon, and since this was the last week the boys would get to picnic with me, we celebrated with Micky D's. Little Master Camron was just so totally happy with his milkshake and food. The older grands all took turns talking while dipping chicken nuggets in ranch dressing and crunching their apple slices.
My heart was so happy to hear their excitement about a coming vacation, 4 wheeler expeditions, going to work with Daddy, and new girly dresses. And their enthusiastic "thank yous" were a sweet ending to our picnic.
It reminds me of the times God invites me to picnic with Him. This picnic isn't in an ordinary venue. It's a picnic by the lake--tucked under a sheltering tree.
Daily meals are nutritious. Plates filled with the law--how I should live, forgive, and be like Christ. So necessary. Picnic foods are filled with the fun foods of grace.

Listen, listen to me, and eat what is good,
and you will delight in the richest of fare.
As I picnic by the lake, I find my soul restored and my cup running over. From the depths of my heart praises rise. To think that my God cares enough to prepare a picnic just for me! Even in my praise, I taste the grace.
I know tomorrow I'm back to "school." As Pastor Scott said a few weeks ago, "Without the law, we don't need grace." And how true that is. Learning, studying and living the law is good, nutritious food. But today, I'm feasting on picnic food and delighting in grace.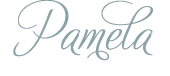 Linked to