My home is in heaven. I'm just passing through this world.
~Billy Graham
Melodie,
The poet, Edgar A Guest said, "It takes a heap o' livin' in a house t' make it a home." I love how you have made (wherever we lived) a beautiful place to call home, and a place where we can be happy to come home to--a refuge in a crazy world. I know this is one of your favorite books and you will use it often. But remember, however much "stuff" we have and no matter how beautifully and tastefully it is arranged, it is always you that I really come home to. Thank you for making our home home.
Antique organ case Ray refinished for Melodie
Those who have been sheltered in my sister's home know what a gift Melodie has for making her home a haven. It's a place where many evangelists, parishioners and friends have found rest for their heart.
Every house where love abides
And friendship is a guest,
Is surely home, and home sweet home
For there the heart can rest.
Three years ago, at the age of 55, Melodie's childhood sweetheart, Ray, went to enjoy the hospitality of heaven. Life changed for Melodie--but instead of putting away her cloth napkins, china and candles, she continues to open her home to her friends. Whether it's a tea party for a dozen, a weekend get-away for a friend, or Sunday dinner for our parents, her home still shelters.
And I'm sure Ray is enjoying living in a mansion prepared by Son of God. A home where the gates are made of pearl, where the lighting comes not from the glow of candles, but from God Himself. A home where a banquet is waiting and the flowers Ray loved are growing profusely.
Just as carefully as Melodie arranges each table vignette, sofa pillow and welcome touch, Jesus is preparing His home, waiting for His guests and looking forward to our coming. I go to prepare a place for you, and if I go to prepare a place for you, I will come again and receive you unto myself, that where I am there you may be also (John 14:2-3). That's hospitality!
Just inside the gate
, a place reserved for me.
Book of life--my name is there by Calvary.
Welcome like no other, t
eardrops wiped away,
And on that day, I get to step inside the gate.
The Mark Dubbeld Family
* * * * *
Pumpkin muffins, baking on a crisp, fall morning is so inviting. Mix up a batch, invite a friend over for tea. Not only will she be sheltered, you will find your own heart filled with joy.
Linked to: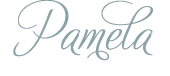 Soli Deo Gloria