Having a place to go -- is a home. Having someone to love -- is a family. Having both -- is a blessing. ~Donna Hedges
I have been totally spoiled this week. I was with my parents in Pennsylvania. Spoiled with bug cake (childhood name for Raisin Spice), a special Tuscan salad (my new favorite), a gift on my bed (including a new crystal goblet for my collection), birthday gifts, meals in special places, and a sweet sister who moved across town to stay with me so we wouldn't miss a minute of chat-time.
We snickered, belly laughed and, whi
le I'd like to say Melodie did most of the talking, I think I have to admit she did her fair share of listening, too. She sacrificed a day of work so we could be together and celebrate my mother's birthday. Mom made time for the two of us and Daddy waited for hours at one shopping place after another. I bear the Cessna name and I am proud; proud and spoiled.

And in the same way, my Heavenly Father spoils me.

I pull up to God's table and partake of His food: Thy words are found, and I did eat them, and thy word was unto me the joy and rejoicing of mine heart (Jeremiah 15:16).

God showers me with gifts of joy, peace and hope: Now may the God of hope fill you with all joy and peace in believing, that you may abound in hope by the power of the Holy Spirit (Romans 15:13).

God listens to my needs, concerns and plans: In my distress I called upon the Lord, and cried unto my God: he heard my voice out of his temple, and my cry came before him, even into his ears (Psalm 18:6).

I'm proud to bear the name of God: [S]he is a chosen vessel unto me, to bear my name (Acts 9:15).

God spoils me because He loves me: You are precious to me...I love you and give you honor (Isaiah 43:4).

My week was just what I needed. I may be tired physically but my heart is full. And tomorrow, as I worship with the family of God, I'll be praising God for spoiling me.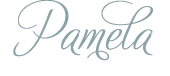 Linked to: