For light I go directly to the Source of light, not to any of the reflections. ~Peace Pilgrim
Into the inky darkness of Bethlehem a light appeared. A light in the form of a baby, swaddled by Mary and cradled in a manger. Joseph, His earthly father, knew He was the Son of God. His mother, Mary, knew it. Even the shepherds knew it. Herod might not have admitted it, but he knew, too.
And although so many knew it, their understanding of God's plan was limited by their humanness. Peter, John, and the other disciples didn't realize what a big part they would play in spreading the light.
Saul, guarding the coats as Stephen was stoned to death -- soon would shine.
Peter, in spite of his impetuousness, was a light.
The blind man, given his sight by the Light of the world, shone.
A woman, burdened by her promiscuity, met Jesus at the well and another light was lit.
All throughout history men and women met Jesus, and each meeting added light to our world. And now it's our turn to send luminous rays of light into the darkness.
Are we shining in our dark world? Are we praying for persecuted Christians -- for the "Sauls" to whom they minister to be changed by the Light.
Do we allow Jesus to work on our weaknesses so, like Peter, we can shine.
Will we share what Jesus has done for our blinded hearts, letting our light shine on others?
Do we praise the Light of the World for delivering us from a life of sin, inviting others to come to the Light?
"Like a little candle, shining in the dark..." we can shine -- should shine -- because of the Light shining in our hearts.
Light -- shining through light
.
These are my grandchildren: Ethan, Landon and Morgan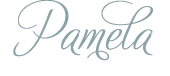 Linked to: