The Lord your God is in your midst, a mighty one who will save; he will rejoice over you with gladness (Zephaniah 3:17).
It came in the mail
This letter, long awaited
Acceptance,

so proud.
Questioning Daddy
Can I?
Assurance,

you can.
She could...
And she did!
Amazing,

my girl
Smiling and singing
Praising her God.
Answering,

the call
Emily has completed her first year of college. Her smile was brilliant when she walked through the door on Wednesday. I've found such joy in the bubbles of her freedom.
Smiling when I know she's curled up under her music score comforter. Smiling when I see her without a textbook in her hands. Smiling seeing her at Panera chatting with her friend. I find such delight in seeing the normalness of her days. Summer will pass too quickly for my Emily. A trip to Haiti, spending the weeks in Indy and working in the daycare, helping in Children's Church and carefree Sunday dates. All too soon she'll be back at the university and I'll delight in her perseverance and determination.
I think God takes pleasure in my days, too. Smiling when I get enough sleep. Smiling when I close the closet on the freshly ironed shirts. Smiling when He sees me chatting at Panera with my friend. Yes, I think He finds delight in the normalness of my life. It's just a small break until I'm back to duties. Writing projects are never-ending. I believe God delights in my perseverance and determination to push toward the goals He birthed in my heart.
Ah...delight works both ways. David reminds me to delight in the Lord and He will give me what my heart desires. Interesting, this delight. It circles around us in those bubbles of joy. Like the rainbow in each bubble and the small splash upon bursting, delight is doubled. My delight--in Emily and my God, and God's delight--in Emily and her momma. Rejoicing with gladness is God's way of showing us His delight. I, too, rejoice with gladness.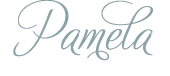 Spiritual Sundays