Nowhere can we get to know the holiness of God, and come under His influence and power, except in the inner chamber. It has been well said: "No man can expect to make progress in holiness who is not often and long alone with God. ~Andrew Murray
The yarns were tangled, beads and wiggle eyes mingled with buttons and brads. The pipe cleaners were hidden under a pile of felt and the paint pots were separated from the brushes. Scissors, glue guns and glitter formed an unhealthy alliance. Fragments of felt hid pipe cleaners, while art markers had a mind of their own and were found in among it all. Requests for "Where's the felt?" caused me to panic and search through craft drawers in hopes of finding it. For an organized mind, this was not working.
An idea on Pinterest caught my eye. An old dresser, minus the drawers, painted and sanded into a Shabby Chic beauty. They filled it with clear shoeboxes--that sure spoke to me. As I should have guessed, a trip to all my favorite thrift shops yielded not one suitable dresser. So I improvised.
I emptied a bookcase, found an online source for black photo boxes, and waited -- a bit impatiently -- for them to arrive. What fun! My handy dandy labeler printed my labels with glee. I certainly got my organizational fix by the time my project was finished.
Sometimes my prayer time gets all mixed up without any organized thoughts. My request for a blogging friend gets all tangled up with thoughts of an idea for a blog post. My praises for blessings are hidden under planning a meal to serve on my new fall dishes. Prayers for my grandchildren are shoved aside
by the planning of a craft project Morgan would enjoy. In desiring to communicate with my God, the disorganized thoughts pushed out that closeness I craved. When praying for one of my small group friends' needs, I'd find myself telling God how to solve their requests.
Melanie's Family
F. B. Meyer said, The greatest tragedy of life is not unanswered prayer but unoffered prayer. In allowing my mind to travel its own course, I was cheating those for whom I had promised to pray. I wanted so much more from my communication with my Heavenly Father.
So... after pondering and praying, I've come to the conclusion to re-focus by saying aloud -- Dear Lord, I want, above all:
A heart filled with God's holiness
A mind filled with the sacred
A strength from a contrite spirit
Sincerity motivated by faith
I want to go about my daily duties thoroughly present with intentionality, yet filled with abiding prayer -- so filled with God that my very breath is a prayer of praise.
Admittedly, I haven't arrived, but I'm on the road. I'm getting my thoughts in the right boxes, and I'm setting both eyes on the Throne of Grace. It's a beginning...
Linked to
Spiritual Sundays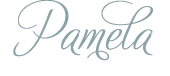 Soli Deo Gloria