Don't fight with the pillow, but lay down your head
And kick every worriment out of the bed.
RB and I had a bit of a vacation in Pennsylvania this week. From the moment I stepped in my parents' home I felt peace and rest. It was a laid-back trip filled with card-making, idea-sharing, sister-blessing and mom's famous raspberry cheese cake. We even took a nap each afternoon.


RB was teaching an online class, but I won't tell you how many times I found him, computer on lap, fast asleep. He usually doesn't vacation well, so seeing him rest made me happy.
There have been times in my life that sleep evaded me. Many times I would stare at the ceiling for hours before falling asleep, only to wake with a migraine. I'm thankful that doesn't happen very often anymore. My secret to falling asleep is two-fold. First of all, I am obedient to Philippians 4:8.

Whatsoever things are true, whatsoever things are honest, whatsoever things are just, whatsoever things are pure, whatsoever things are lovely, whatsoever things are of good report; if there be any virtue, and if there be any praise, think on these things.

The other verse I quote is Psalm 4:8:

I will lay down in peace and sleep

. Add a heating pad to those two verses and I will usually sleep.
My doctor wants me to get ten hours of sleep each night. Like that will ever happen! I do adopt Thomas Hood's words,
O bed! O bed! delicious bed!
That heaven upon earth to the weary head.
Last week I made my grandkids pillowcases. They were a big hit. Ethan smelled his and said, "It smells just like your house." He assured me it was a good thing!
Making pillowcases is an easy project. There are hundreds of tutorials online, but this is one on Dana Made It. I don't have a serger so I made French seams on mine. If you don't have children to sew for, consider making a few for Craft Hope's ConKerr Cancer project. It's a beautiful sheltering project.
Craft Hope has a book, Craft Hope: Crafts for a Cause. There are thirty projects in the book for different charities. This is what they say about their projects:
We are healing hearts. Spreading love and hope. Sharing joy. Absolutely priceless. Your hands alone are touching lives through your beautifully handmade donations

.
When it comes to sheltering, there's such variety. The way I shelter may not be your choice. We are, however, commanded to shelter others.
Make sure you don't take things for granted and go slack in working for the common good; share what you have with others. God takes particular pleasure in acts of worship—a different kind of "sacrifice"—that take place in kitchen and workplace and on the streets.
I hope you all can find some restful sleep this week -- sleep that gives you energy to shelter. Bake some cookies, sew a pillowcase or offer a hug. Be creative and share with me your sheltering plan. Nothing brings me more joy than reading sheltering reports and ideas.
Generous hands are blessed hands.
Linked to: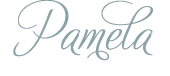 Soli Deo Gloria