Sometimes you read a book so special that you want to carry it around with you for months after you've finished just to stay near it. Markus Zusak
If you read the above quote, you probably whispered, "Yes!" I know I did. Book covers began dancing in my line of vision.
Through Childhood Years
As a girl, I loved Eleanor Porter's Pollyanna, Five Little Peppers by Margaret Sidney, The Boxcar Children by Gertrude Chandler Warner, and, of course, Louisa May Alcott's Little Women.
Through the Teen Years
I was fourteen when I read Charles Shelton's In His Steps, and it was worthy of carrying. I reread it for years. My teen years included Not My Will, A Brother Beloved (over and over -- even after the last few pages were missing), and Light in my Window, all by Francena H. Arnold.
Alex Haley's Roots haunted me for months after reading it. Clara Verner's Orphan By Choice was my favorite, and I still have my grandmother's copy.
Through the Mothering Years
As a young wife I read Helen Andilan's Fascinating Womanhood and Silver Boxes by Florence Littauer. As a young mother, I read The Birth Order Book by Kevin Leman. (And Stephanie's Ponytail by Robert Munsch, and
The Berenstain Bears Get Stage Fright by Stan and Jan Berenstain.)
Through the Grieving Years
When Sarah died I read every book I could find on Grief. Tim Hansel's You Gotta Keep Dancing, and Lord of My Rocking Boat (Carol Mayhall), were lifesavers for me. It was around that time I discovered Francine Rivers. Redeeming Love brought the book of Hosea to life for me. Catherine Marshall, Eugenia Price and Elizabeth Elliot all fed my soul.
Through the Mature Years
Recently I read 7:
An Experimental Mutiny Against Excess by Jen Hatmaker. I have carried this one (and it's conviction) with me. John Eldridge's Beautiful Outlaw, The Scent of Water: Grace for Every Kind of Broken (Naomi Zacharias), and Girl at the End of the Word: My Escape from Fundamentalism in Search of Faith with a Future (Elizabeth Esther), have all impacted my life in some way.
June 2015
But this past month? I used the word I never permitted my daughters to say. My reading was b-o-r-i-n-g! It was totally my fault for trying to read one subject for the whole month. What was I thinking? However, I do know a lot more about creating habits.
July 2015
I'm happy to lay aside June's books (a few days early), and choose new books. I picked up seven at the library and will add or delete as I choose. It's vacation time and I'm declaring a vacation for my mind. I will read what I wish and that makes me smile! I'll try to keep you updated on A Sheltering Tree's Facebook Page.
I have found that through the years of my reading, books have shaped my life. They hide their words in the corner of my heart and reappear when I need them most, re-encouraging, re-convicting and re-feeding my soul.
Download book log here: Book Log
Which books impacted your life? What's on your list for June?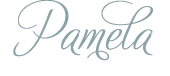 Linked to:
Soli Deo Gloria
Jesus, Coffee and Me